Dinner Menu
Appetizers
Soup du Jour cup $4.00
bowl $ 6.00

Bacon Jam Chicken Strips $8.00 Accompanied our homemade Maple brined Cucumber strips

Scallops Casino $11.00
Grilled Scallops with Bell Pepper Coulis, Bacon and Garlic

Beef Grillades 8.00
Skewered, marinated, and flash seared, served with a sesame ginger sauce

Shrimp Coctail each $3.00
Spicy and always peeled

Bayou Fried Oysters $10.00
Cornmeal coated and served with Andouille Sausage & Remoulade Sauce

Crab Cakes Cardinale $11.00
Fresh Maine crabmeat with sherried shrimp sauce

Quesadillas
Baked flour tortilla stuffed with black beans , mixed cheeses, salsa, chicken and sour cream $ 9.00
Baked tortillas stuffed with mixed cheeses, salsa, onions, and sour cream $7.00

Nachos full order $9.00
Mixed tortilla chips with grated cheeses, salsa, onions, black olives and sour cream half order $7.00

Potato Pancake Bar Harbor $11.00
Pan-fried and accompanied with Duck Trap smoked salmon, onions, capers and sour cream

Fried Calamari $10.00
Tenderized Strips served with Peperoncinis, Capers, Garlic Oil and Marinara Sauce

Lamb Chops A La Greque $13.00
Accompanied with chevre cheese, spanikopitas, artichoke hearts and black olives

Escargots Bourguignon 11.00
Individual pots with garlic, scallions, Pernod, butter and puff pastry



Salads



Buffalo-Style Chicken Salad $11.00
Viniagrette tossed mixed greens accompanied with spicy chicken breast, Saga blue cheese and celery

Spinach Salad $10.00
Baby leaves with dried cranberries, candied pecans and chevre cheese tossed in a Cranberry Vinaigrette

Smoked Salmon and Trout American $ 12.00
Atlantic coast salmon, Maine trout and Idaho red bliss potato salad, garnished with a horseradish mousseline

Caesar Salad
Crisp Romaine tossed with our own classic Caesar dressing
full order $10.00 half order $7.00
with chicken full $13.00 half $9.00
with shrimp add per $3.00

Tossed Greens $7.00
A mixture of greens and garnishes with a choice of our house dressings

Greek Salad $10.00
Mixed greens with vegetables, roasted peppers, artichoke hearts, calamata olives and local feta cheese

Red Wine Poached Pear $10.00
Mixed Greens, crumbled blue cheese, dried cranberries and toasted almonds with a Balsamic Vinaigrette



Sandwiches



Served with Shoestring Fries, Lettuce, Tomato and Pickle..

Killington Steak and Cheese $13.00
Served on a homemade baguette with grilled onions and peppers

Choices Hamburger $10.00
Served on a homemade roll with lettuce and tomato
Deluxe $31.00
With grilled onion, bacon, tomato sauce and cheese

Chicken Breast
Plain $10.00
With Bacon, Mixed Cheese and 1000 Island or $13.00



Pastas



Fettuccine noodles made on premise. All pastas are tossed with Parmesan and Pecorino Romano cheese.
Entrees include soup or salad.

Four Cheese Raviolis $29.00
Tossed with Shrimp, Scallops, Clams and Lobster. With Olive Oil, Garlic and Spinach

Tri-Color Cheese Tortellinis with tomato sauce Entree $20.00 Appetizer $11.00

Tri-Color Fettucine Primavera
Vegetables tossed Alfredo style or with olive oil, garlic & lemon Entree $23.00 Appetizer $14.00

Cajun Green Peppercorn Fettucine
Tossed in olive oil and garlic, topped with blackened chicken strips (HOT!) Entree $24.00 Appetizer $16.00
with primavera vegetables Entree $ 25.00 Appetizer $ 17.00

Tri-Color Fettucine with Smoked Salmon, Pea Pods and Scallions Entree $24.00 Appetizer $16.00
Served Alfredo style or with olive oil and garlic

Tri-Color Fettucine with Shrimp, Pesto, Broccoli, Bell Peppers tossed in olive oil Entree $25.00 Appetizer $17.00

Tri-Color Fettucine Bologonese traditional tomato meat sauce Entree $24.00 Appetizer $16.00

Tri-Color Fettucine GlazeBrook tossed in olive oil with chicken, shiitake mushrooms, broccoli, Prosciutto ham and walnuts
Entree $25.00 Appetizer $18.00



Entrees



Served with choice of a salad or cup of soup.
Accompanying Choice of two sides

Choices Seared Salmon $25.00
With a honey, orange and basil glaze

Lil's Filet of Sole $24.00
Quickly sauteed with almonds and shrimp

Scallops Provencale $27.00
Sauteed with mushrooms, fresh tomato, scallions, olive oil and garlic

Asian Shrimp $27.00
Gulf shrimp sauteed in a spicy red curry and coconut milk sauce with mixed vegetables

Medallions of Calamari $23.00
Tenderized and dipped in egg; quickly sauteed with mushrooms, scallions, capers and a white wine

Surf & Turf Glazebrook $30.00
Filet Medallions in a Green Peppercorn Cognac sauce accompanied with Grilled Shrimp

Filet Mignon Saga $33.00
Cut from the heart of the tenderloin. Seared and topped with Portobello mushrooms and double cream blue cheese

Rack of Lamb Persille $33.00
​
Marinated and roasted with Dijon, herbs and seasoned breadcrumbs

Chicken Marsala with Three Mushrooms $25.00
Sauteed with white, shiitake and Portobello with garlic, Marsala and scallions

Eggplant Parmigiana $23.00
Accompanied by garlic-tossed pasta

Curried Vegetables with Couscous $23.00
Mixed vegables with onions and peppers, raisins and pine nuts surrounding a mound of steamed couscous
with chicken $25.00
with shrimp $27.00

N.Y. Steaks, 14 oz. Cut $ 30.00
Served with a choice of "Rubs": Blackened Cajun Style, Montreal Seasoning, Sauce Diane or Regular with Maitre d'butter



From The Rotisserie



Dry Rubbed Chicken $22.95
Stuffed Pork Loin $23.75
Leg of Lamb $ 23.25
Our Speciality Sampler of all three $ 23.25
Prime Rib on Weekends and Holiday Weeks

Desserts

"My Pastry Chef excels with Bread, Chocolate and makes the best use of seasonal ingredients for our dessert tray. Complete your meal with one of our cakes, tartes, cheesecakes, pies, mousse and much more"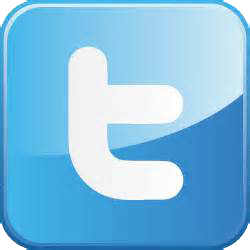 Hours:
Weds-Thurs 5pm-10pm
Fri, Sat 5pm-10:30pm
Sun 5pm-9pm
(802) 422-4030