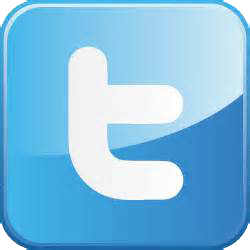 Sunday Brunch Menu


Served Sundays From Mid Dec. Through Early April



Appetizers



Soup de Brunch bowl $ 3.75
$ 5.25

Whole Wheat Bagel $ 4.25
With cream cheese

Bagel & Lox $ 6.95
Cream cheese, scallions, Lox & capers

Spanikopitas $ 6.95
Flaky Phyllo triangles with Spinach & Feta cheese

Baked Tortellinis $ 7.25
In a casserole with Canadian Bacon, cream sauce and Mixed Cheeses

All Entrees include an assortment of fresh baked Sweet breads and Fruit Cup​​


​
Traditional Benedict
A classic, featuring English muffins, Canadian bacon & Hollandaise sauce

Florentine
Muffins, fresh spinach, sliced tomatoes and a mixture of three cheeses, baked then topped with eggs & Hollandaise sauce

Choices Corned Beef Hash
Pulled meat from our own cooked briskets sauteed with peppers, onions & Red Bliss potatoes, topped with poached eggs & Hollandaise sauce

Rossini
A long-time favorate featuring petit filets on English muffins, homemade pate, eggs & a mushroom, Madeira wine sauce

Californian
Muffins, avocado, sliced tomatoes, bay shrimp & cheeses baked; accompanied with Hollandaise sauce

Duchesse
Seasoned whipped potatoes & eggs are baked in a casserole with mixed cheeses & bacon

Combinations
When you can't make up your mind, ask your waitperson which two you want to try, or three!
Solos $10.00
Combo $14.00
Triple $ 17.00



Omelettes

$14.00
​
Three eggs, whipped to order with a dash of cream, ensure the fluffiest omelet's possible. Fresh Home fries and wheat toast accompany your selection.

Portland
Spinach, Broccoli & fresh Maine crab

Pacifica
Smoked salmon, cream cheese & green onions

Heartland
Bacon, onions, mushrooms, tomato & mixed cheeses

Kaleidoscope
Frittata style with mixed vegetables, parmesan & fresh mozzarella

Portuguese
Linguica sausage, bell peppers, tomato sauce, and our blend of cheeses

Tex-Mex
Baked in a large flour tortilla with salsa, cheeses, green onions, sour cream & black olives



Something Else



Coquille St. Jacques $ 17.25
Scallops mushrooms & mornay sauce surrounded with Dutchess Potatoes; served gratinee

French Toast $ 11.95
Three slices served with Vermont Maple Syrup with a choice of maple sausage or bacon

Crepe du Jour $ 13.25
Depending on Claude's whims

Green Mountain Monte $ 12.95
French toast style sandwich with ham, turkey & our blend of cheeses

Patty-Melt Burger $ 12.95
Grilled rye bread with Thousand Island dressing, Swiss cheese, hand-formed patty & grilled onions

Chicken Cutlet Sandwich $ 12.95
Pan-fried with tomato sauce & cheese served on our homemade baguette

Pasta Primavera $ 15.95
Homemade tri-color fettuccini with fresh vegetables. Available Alfredo style or with olive oil & garlic

Peppercorn Fettuccini with Cajun Shrimp Primavera $ 16.75
Blackened shrimp tossed in olive oil with mixed vegetables

Poached Salmon $ 17.75
Accompanied with fresh vegetables & rice pilaf, Hollandaise

Eggplant Parmigiana $15.95
A favorite, accompanied with oil & garlic tossed pasta

Steak & Eggs $ 17.25
8 oz. New York strip with eggs your way



Desserts



"My Pastry Chef excels with Bread, Chocolate and makes the best use of seasonal ingredients for our dessert tray. Complete your meal with one of our cakes, tartes, cheesecakes, pies, mousse and much more"

Call 802.422.4030 for hours